The long goddamn awaited PRIMER on Panic! At The Disco. Yes, fucking awesome! Well done, Sara.

If you would like to know more about them, click the cut tag. Or if you just want to look at some pretty boys. Or if you want some music. Or if you're a slasher. Or if you have eyes.



So, who are we working with here?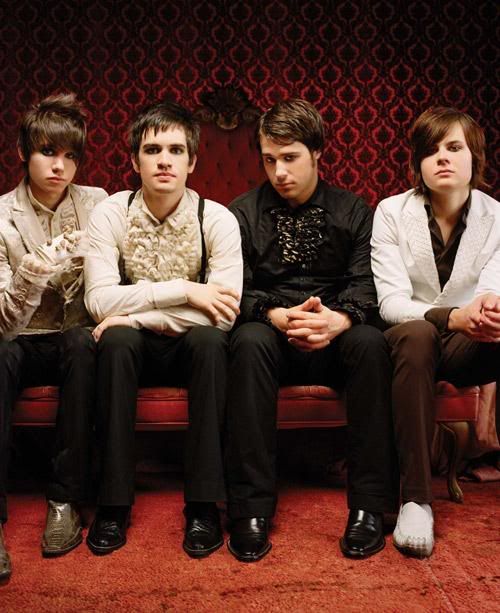 From left:
Ryan Ross, lyricist, guitarist, backing vocals. 19 (20 on August 30th!).
Brendon Urie, lead singer. 19.
Jon Walker, bassist. 20.
Spencer Smith, drummer. 18. (geez. :-/)

A few more: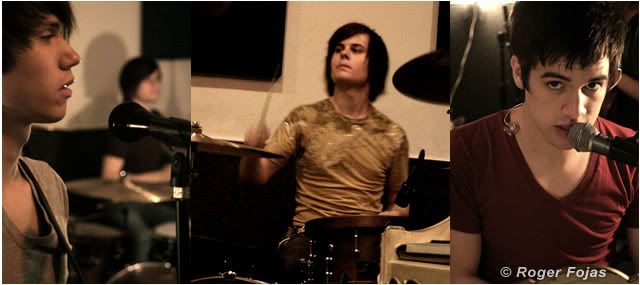 What? Oh no, they're just pretty.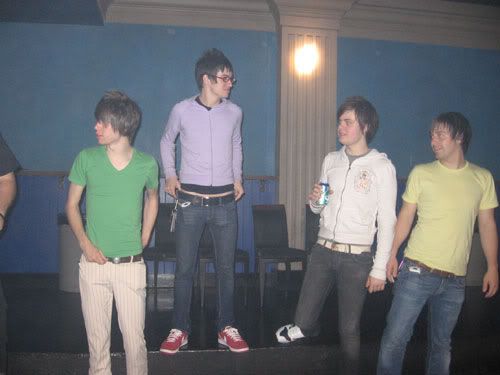 Note Sidekicks in pockets and Brendon's lavender hoodie, which he wears alllll the time.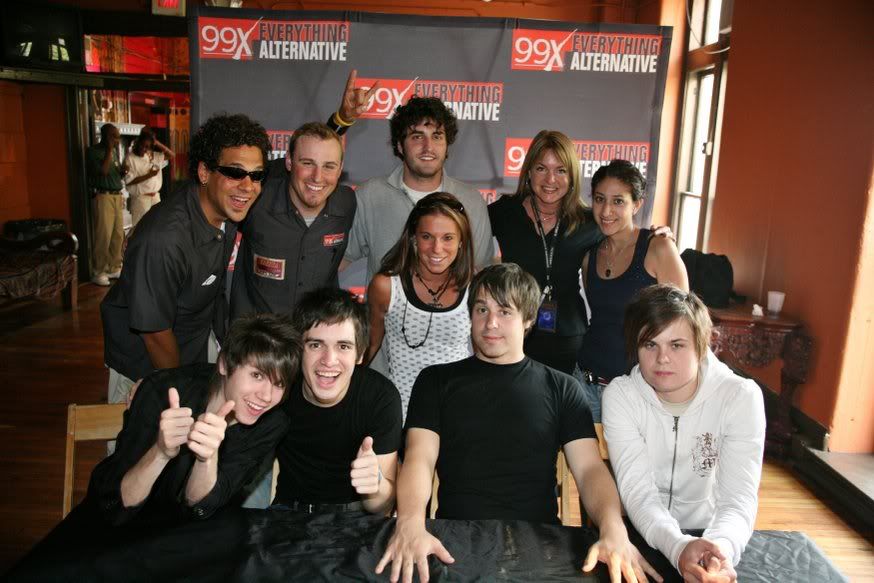 Ryan and Brendon vote yes on gay.



With Roger from Lucent Dossier, the vaudeville troupe that toured with them for this last headlining tour. Brendon's a freak, Jon's gangsta, Spencer is not remotely threatening at all, but I feel like he might say something really mean to me if I call him on that, and Ryan's so, so very Ryan.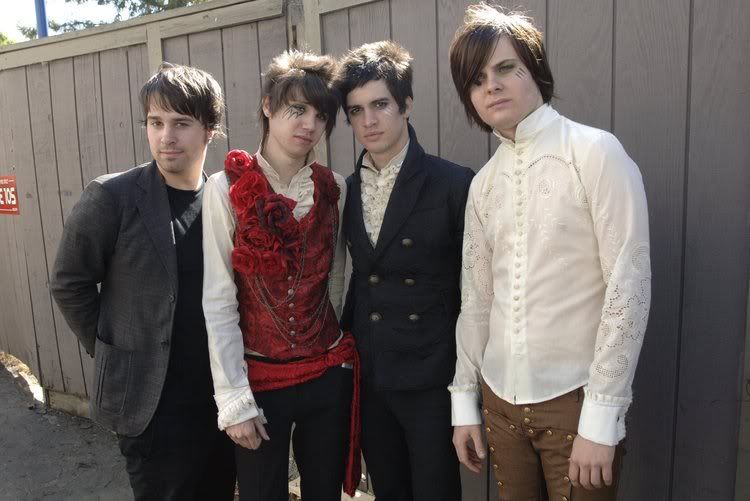 And in fact, this could also be a Ryan/Brendon picture, but you could say that about most group pictures. Their hips! The almost forehead-touching! Is it physically possible that Brendon's hand is not on Ryan's ass? I mean from the perspective of human anatomy. This is the picture that made us all go wait, when did they start dating? Also: ROSEVEST?

Panic! At The Disco formed somewhere around April of 2004. Ryan, Spencer, and Brent (I'll get to him later) were in a band called The Summer League with this kid Trevor; at some point The Summer League dissolved, although not before playing a gig at Brendon's church. Aww.

Ryan, Spencer, and Brent grew up together, and when Brent transferred schools their junior year he met Brendon, who he brought around to meet the guys at...some point. First mention of him is in Ryan's LJ, early April 2004 [brenden (sic) is a great guitar player and an even better beatbox-er. why didn't you tell me this sooner brent. ]; he originally came on to play guitar and do backing vocals, as Ryan had been the lead singer of The Summer League. Information differs on exactly when they decided to have Brendon sing, but it was before they put out their first demo (between May and July, I think?). Ryan has said that the moment he knew the band was going to go somewhere was when they decided to have Brendon sing. Oh, sigh.

They put out demos of three songs between then and November (Time To Dance, Relax Relapse [later Camisado], Nails For Breakfast And Tacks For Snacks), posting them to PureVolume, and in November 2004 Ryan posted a link to their PureVolume in Pete Wentz's Livejournal. He IMed Ryan soon after and came down to Vegas to see them practice, after which he told them he wanted to sign them.

By March, they were officially signed to Pete's imprint DecayDance. They'd been a band for less than a year.

Ryan managed a semester of college (at UNLV) before dropping out to focus on the band. Spencer and Brent finished high school by correspondence in January of 2005, while Brendon stuck it out, graduating in May 2005 and leaving for Maryland three days later to record A Fever You Can't Sweat Out. They had about half the songs written at that point, the rest were written in studio. (It's not entirely clear who all does what in terms of writing the music; the implication is that it's mostly Brendon and Ryan handling the music. Brent didn't write or, apparently, even record any of his parts on the album. Spencer presumably has some input, as his name appears in the "All songs written by" part of the liner notes along with Brendon and Ryan.)



Let's start with individual bios before we get into stuff like how gay they are for each other. (Because, oh man. So gay for each other.)



This is Ryan Ross: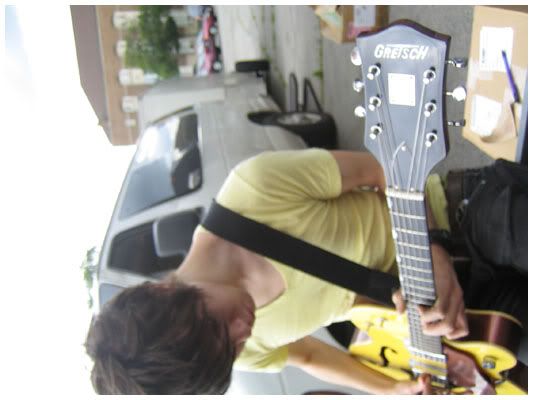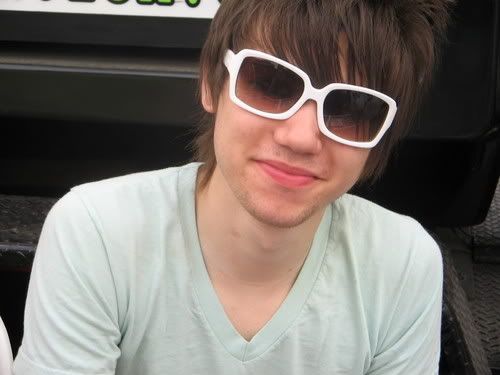 Ryan Ross: really wears sunglasses like that.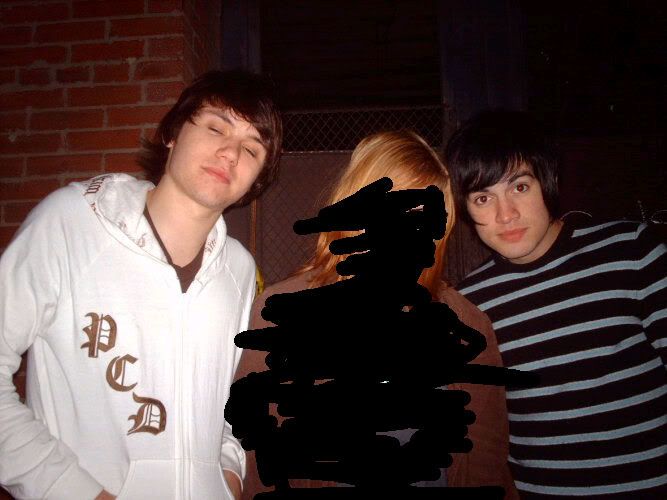 Ryan is wearing a Pussycat Dolls hoodie. It says "doncha wish your girlfriend was hot like me?" around the hood. Pete Wentz has a similar hoodie. Further commentary would be extraneous.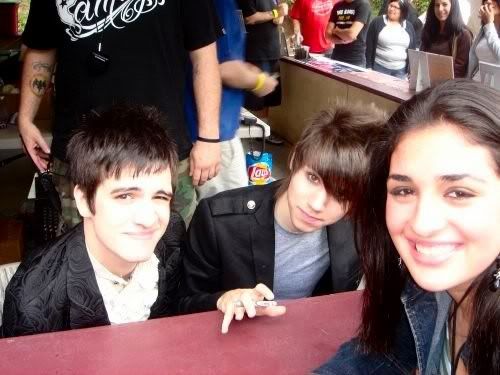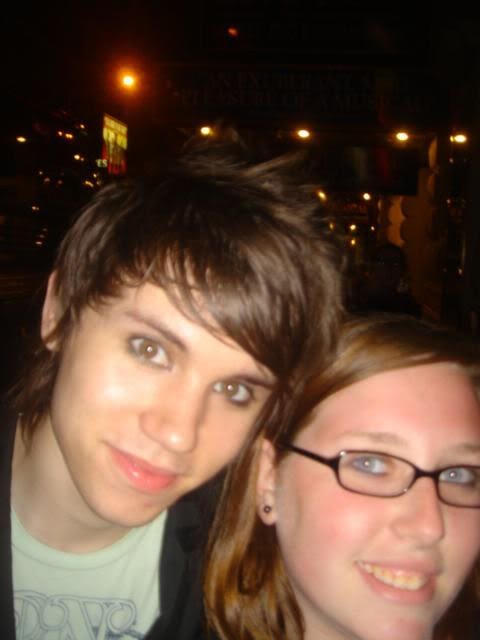 He is every hot dykey girl you've ever wanted. You have never met a fandom where genderswap is an easier sell.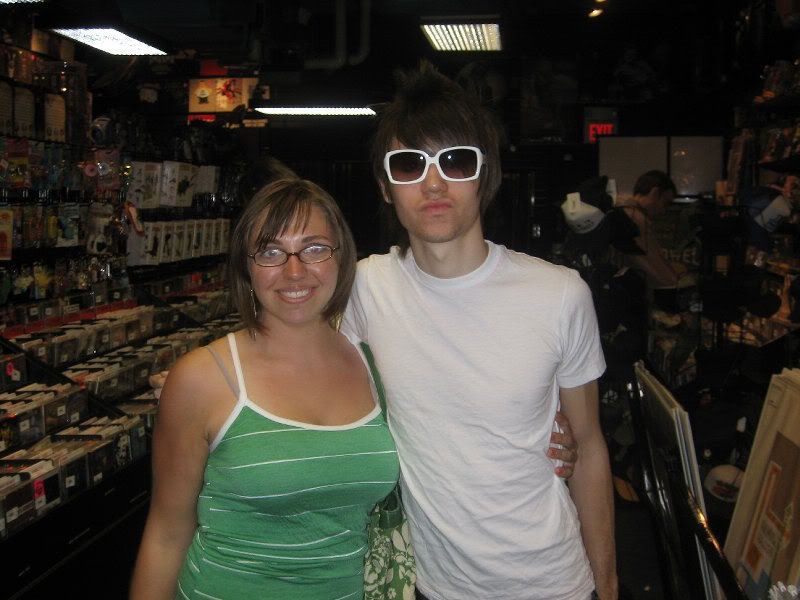 He's also every hot bitchy dykey girl who wouldn't talk to you.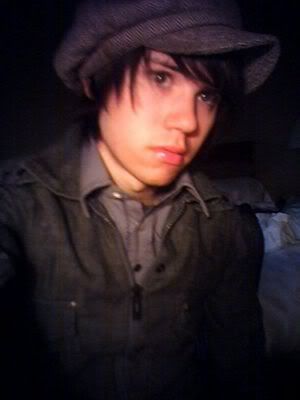 He's also Oliver Twist.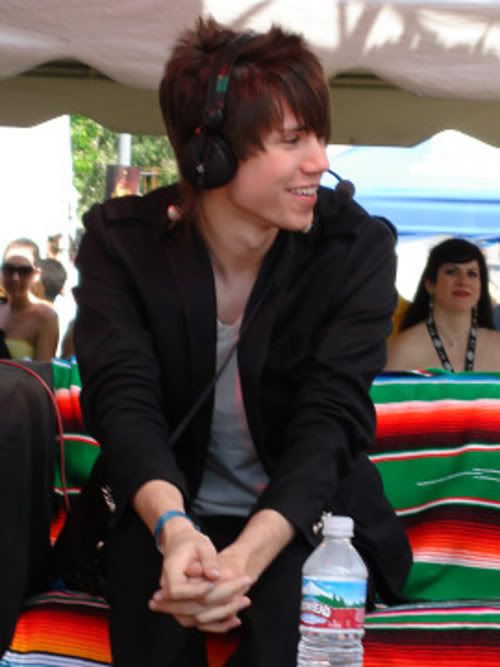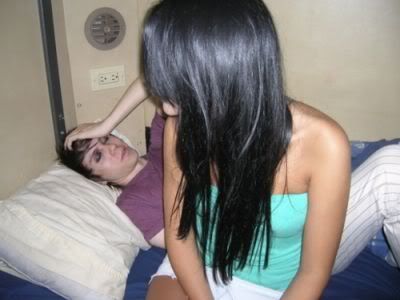 Ohmygod, could this pretending-to-be-straight thing BE more exhausting??

He does his own makeup!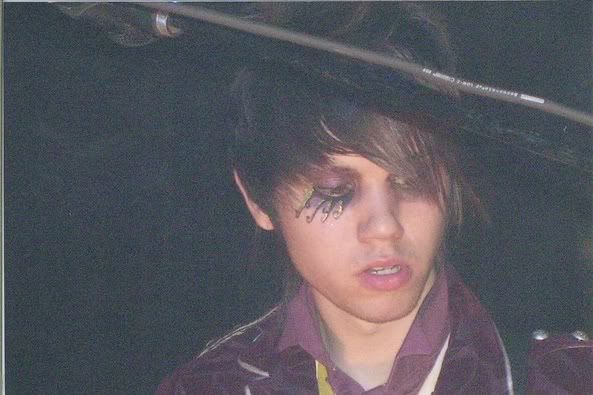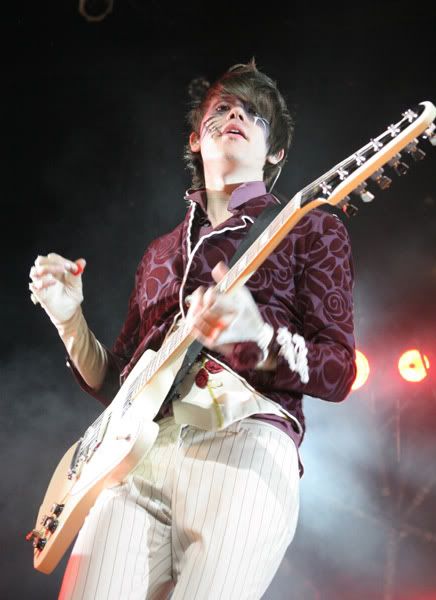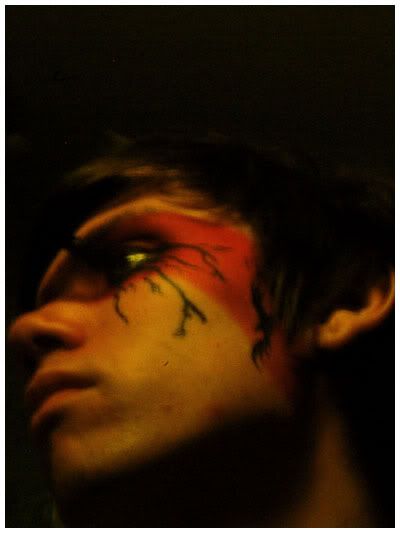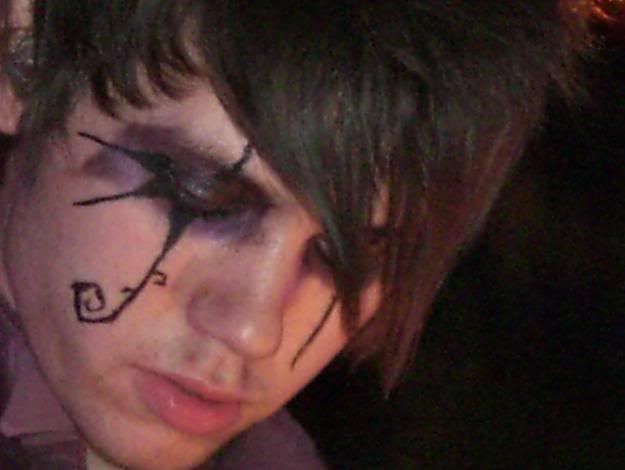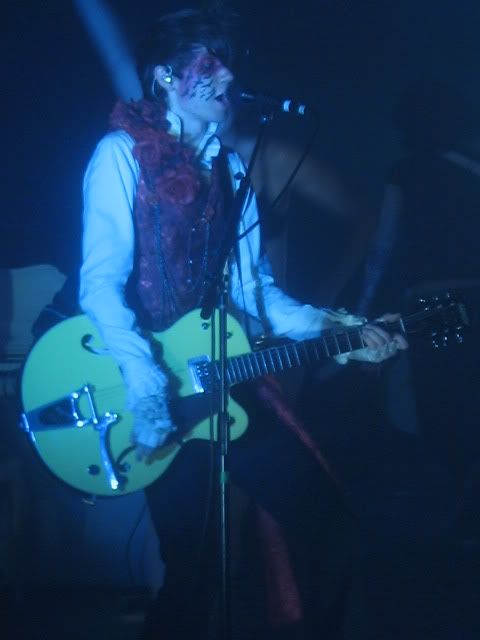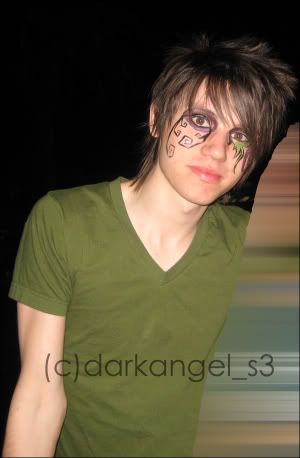 In his youth, Ryan had a (now deleted) LJ where he posted about his life. He also posted pictures of himself, and these posts would always get two or three pages of comments. This is because Ryan Ross was a hot piece of emo jailbait ass: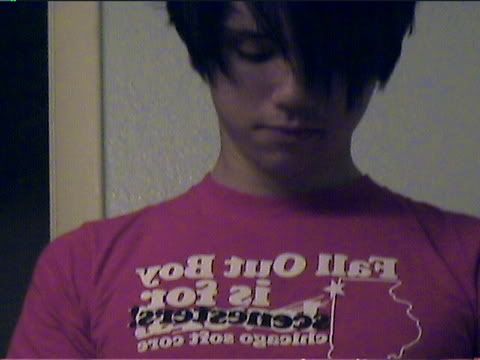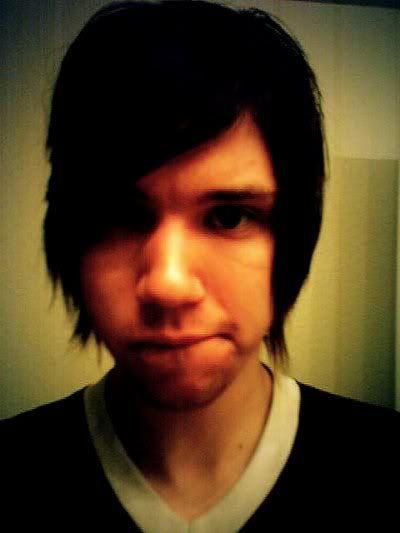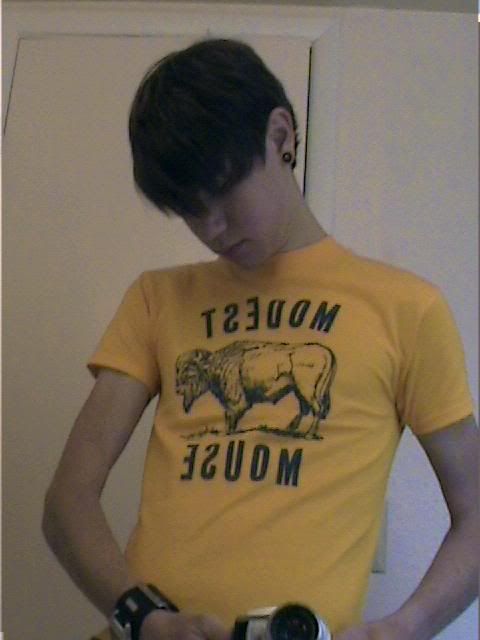 He also used to post pictures to a community called
tightpants. At least a few of these pictures are from there. Some of them probably aren't. (Yes, Ryan was probably seventeen or eighteen here.)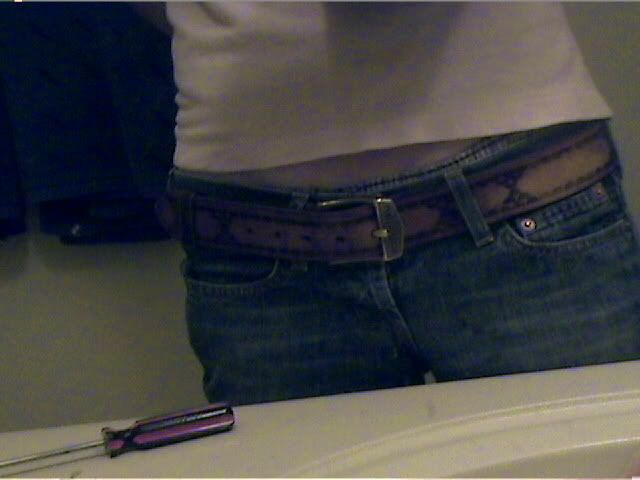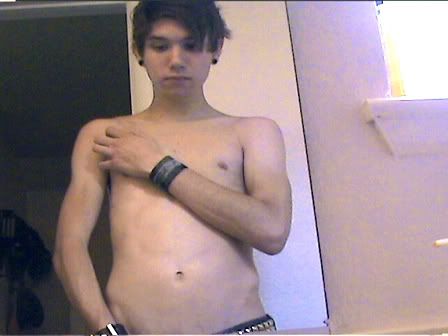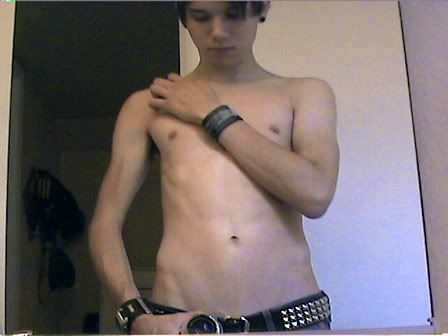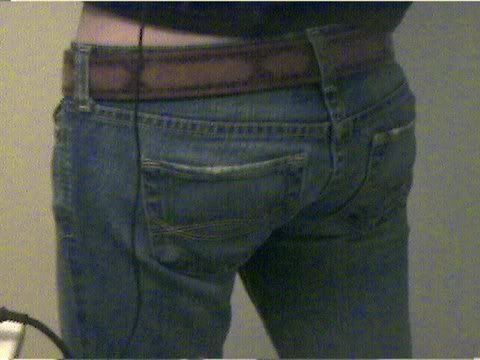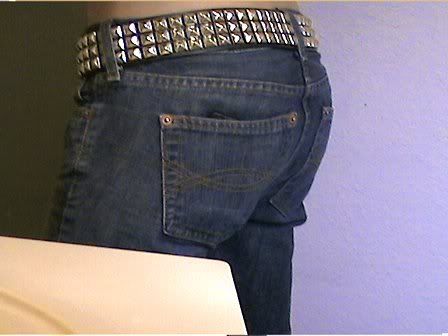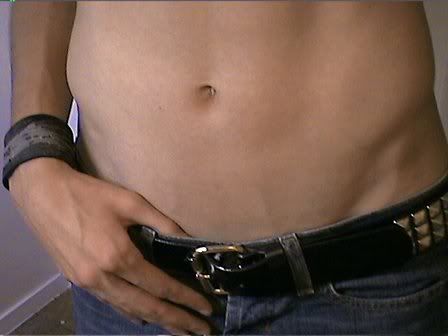 Yeah.

Part of the fun of Ryan Ross is that he is frequently referred to as "cripplingly shy" (this is used as an excuse for a variety of things, most notably why he doesn't do the lead vocals in the band), yet literally two or three years ago he was posting these pictures of himself publically on the internet. I generally choose to interpret this information by writing Ryan as quiet, shy, and a total needy slut.

So yes, possibly he is my favorite. Judging by the fact that I just posted six hundred pictures of him.

Camisado and Nails For Breakfast, Tacks For Snacks were written about his father. They had a pretty bad relationship growing up, as his dad was an alcoholic and Ryan wasn't treated very well, the poor kid. As such, Ryan doesn't drink, at all, ever. This is important. His father passed away recently of alcohol-related causes, and they missed a few dates on the tour because of this.

If Ryan Ross is emo, it's for good reason. (I swear the rest of this fandom will have much less angst.)


This is Brendon Urie:



Christ, he is cute.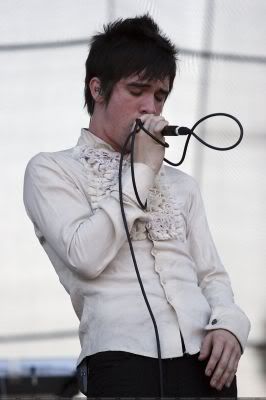 And dirty!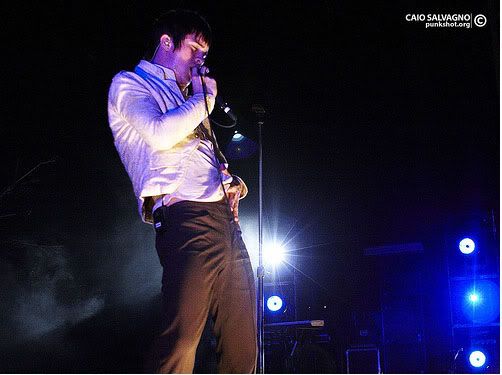 So very, very dirty.



Hey, Brendon, man - the lavender hoodie wasn't quiiiiite gay enough. Could you - really, you could? Pink? Okay, thanks!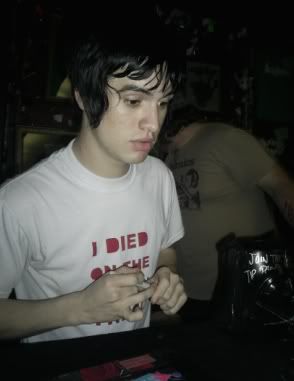 His shirt says "I died on the Oregon Trail."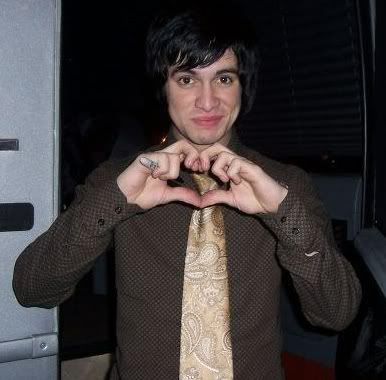 ♥


Brendon grew up the youngest of five in a Mormon family; it's safe to say he's lapsed, as he now engages in the caffeine and liquor and women and other non-Mormony things. He was a hyperactive kid, and is sort of a tool, but in a really lovable way.



This is Spencer Smith:



He is the drummer.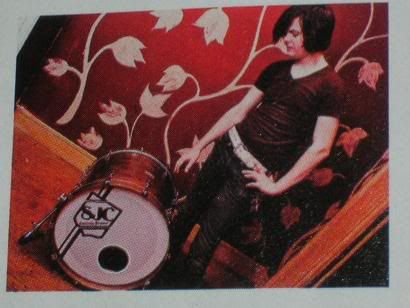 Those are his hips.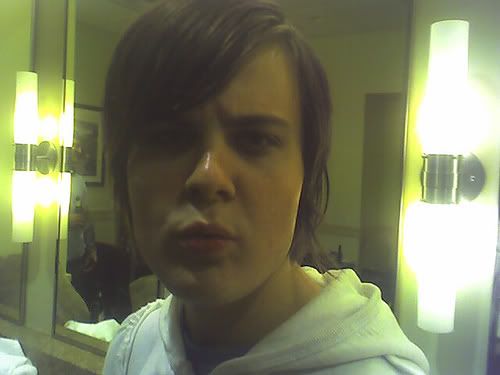 He hearts you. At least to your face.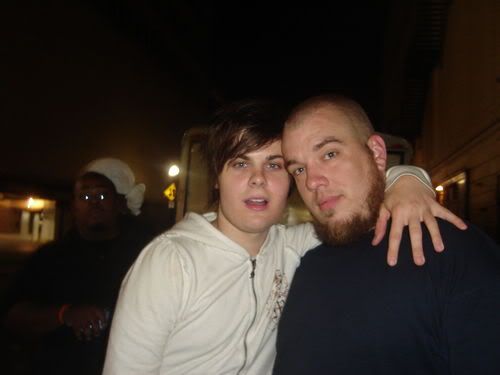 Spencer and Zack the bodyguard.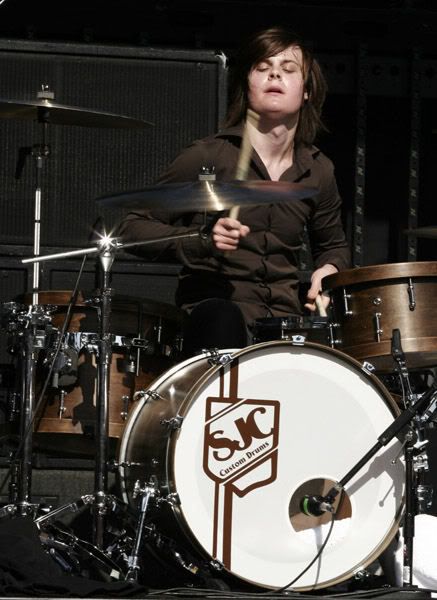 Gah.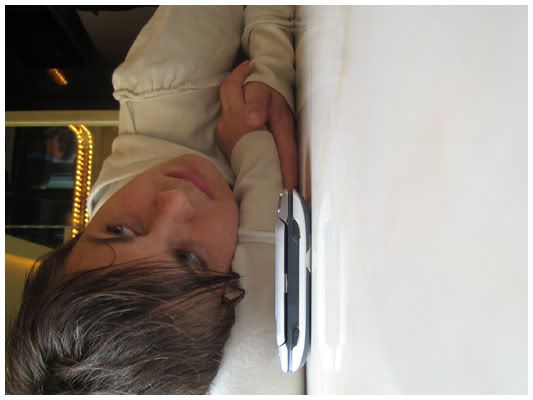 !!!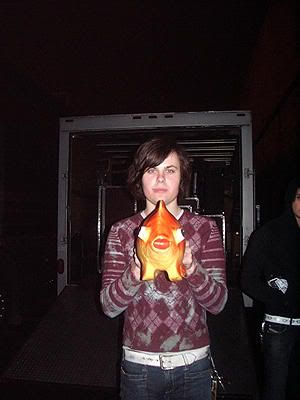 Spencer and a fish?


Spencer is sort of a bitch. He handles most of the business matters in the group, and was always the serious one growing up with Ryan and Brent. He's the one most likely to tell the truth in the band, especially if the truth hurts. Like Ryan, he doesn't drink.


This is Jon Walker: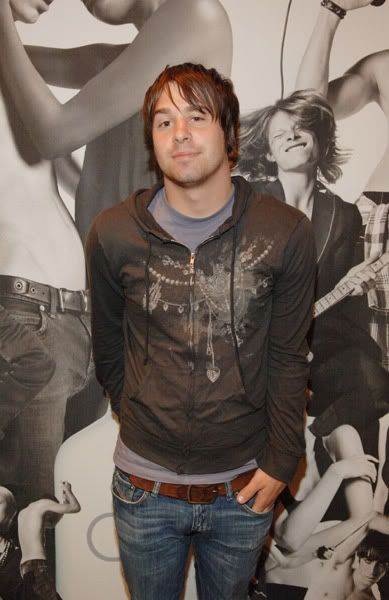 He is so fucking hot.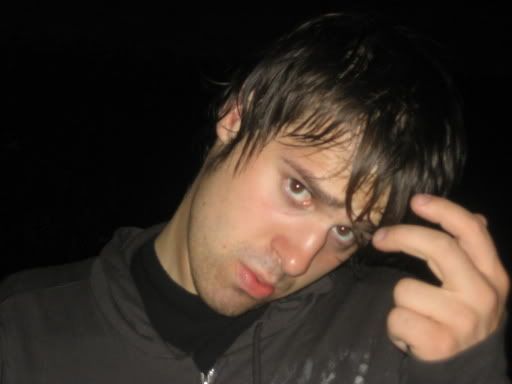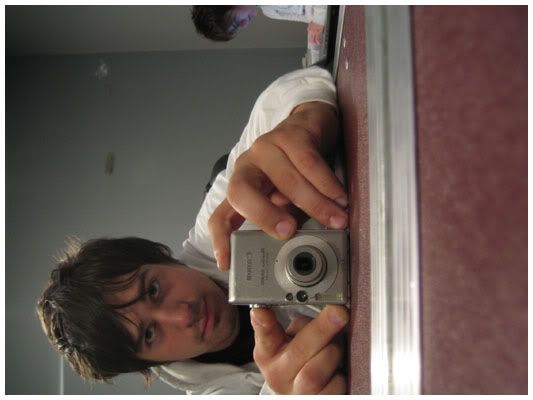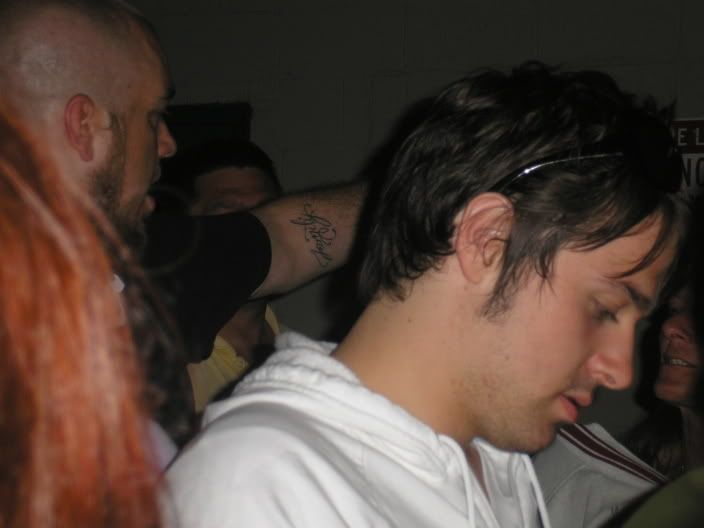 Jon Walker's first performance with the band was in May of this year, after former bassist Brent Wilson failed to show up for a gig. To make an angsty story short, Brent wasn't as committed to the band as the rest of them were, and so they kicked him out; he said it was about money, they said it was because he wasn't going in the same direction they were, and also that he hadn't recorded any of the bass parts on Fever, and things were tense and he kept disappearing etc etc. Things still aren't quite resolved with that one.

In a recent interview, they were asked what the difference between Jon and Brent is. Spencer said "musical talent." Ahahahahahaha.

Before joining P!ATD, Jon worked as a guitar tech for The Academy Is... (Fueled By Ramen labelmates who toured with Panic! in December 2005-March 2006). He grew up in the Chicago scene (and was a member of 504Plan, a band with Tom Conrad and Nick Scimeca; at some point, they toured with Fall Out Boy, possibly when Jon was still in high school) and thus has all the Wentzy connections that implies. He used to do the videos for TAI... TV, and is also a pretty good photographer, with his photographs currently comprising the Photos section at Panicatthedisco.com.

He has a cat named Dylan. He's also very, very awesome. Team Jon Walker!



And now, PAIRINGS!



Ryan/Brendon: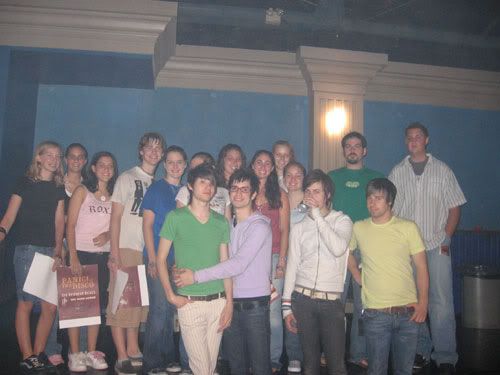 Wow, Brendon. Wow. Leaving aside that they're all dressed like Easter eggs, can we just- I mean. Someone aims a camera at them and Brendon's first instinct is to grab Ryan around the waist and grin like this is Senior Prom at the High School of Gay. I mean...what? Are you gonna give him your class ring now? Pledge to be together forever, or at least until college starts? I'd say they're gonna have sex in a nice hotel after, but yeah, like Ryan waited 'til prom night to give it up. Come on, it's Ryan.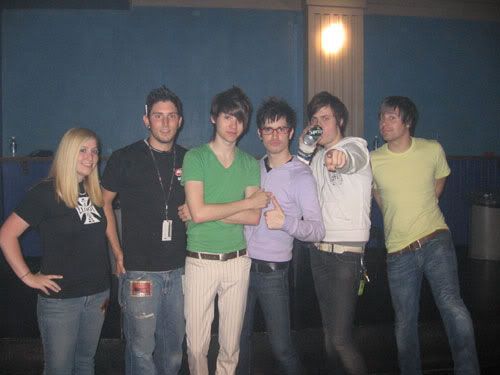 I swear, Brendon's dick is like magnetically attracted to Ryan's ass. Ryan's so used to this. Spencer is selling me Sprite. Jon is attempting ballet. Everything is gay and I don't know what to do.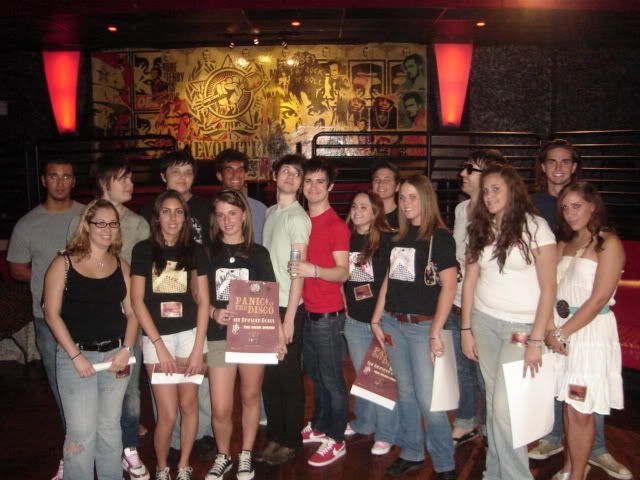 Although really, every day is the Gay Prom when you're Ryan and Brendon. I mean...really.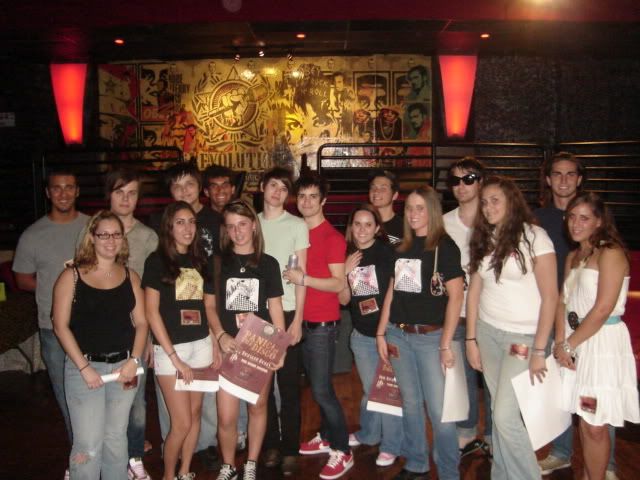 Ryan/Brendon/Red Bull = OT3. Please also note Jon Walker's glasses.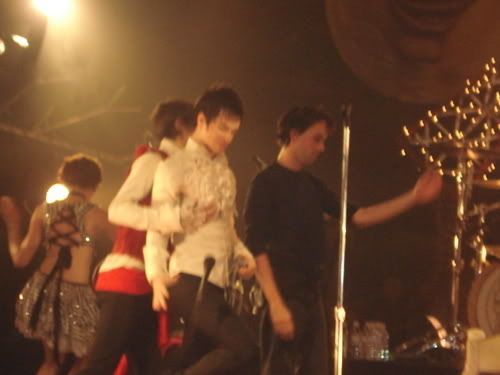 ?!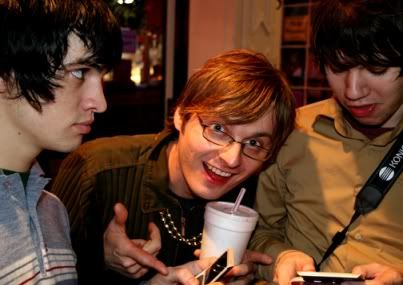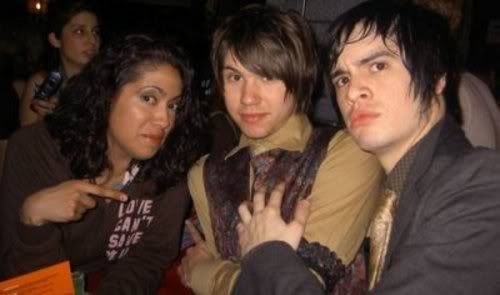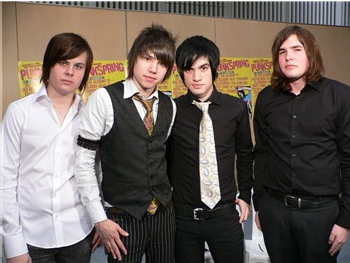 God, look at their hips. Their tiny, tiny, leaning into each other hips.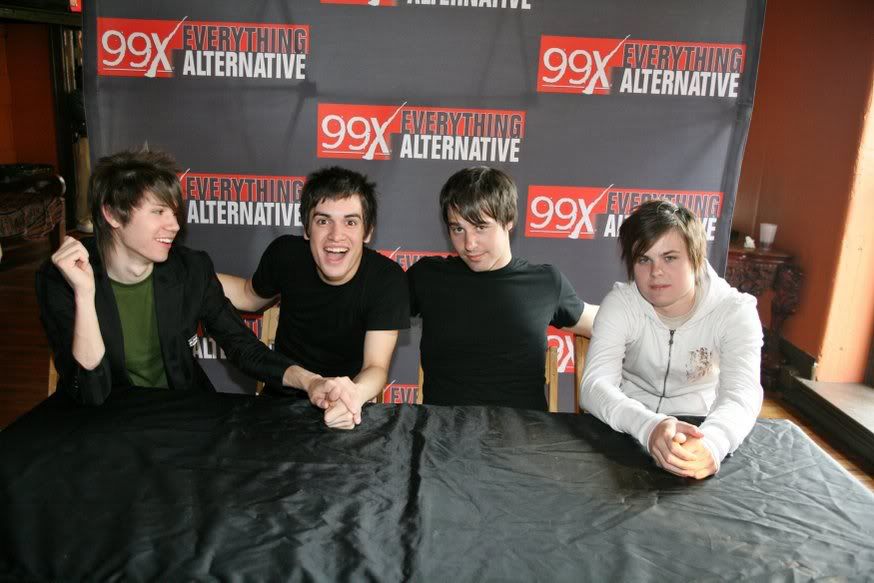 Hahaha WOW, YOU GUYS. (I mean, how, how can you look at this and not want to be in a fandom where pictures like this just happen? You're like lalala music, maybe some slash, and then BAM, this picture just EXISTS. Whoa. Whoa.)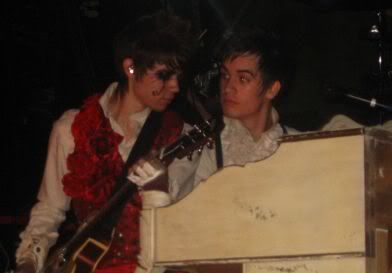 Ryan and Brendon touch each other onstage: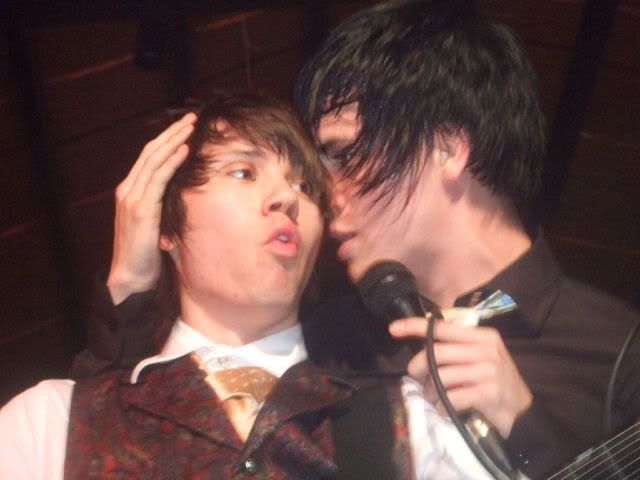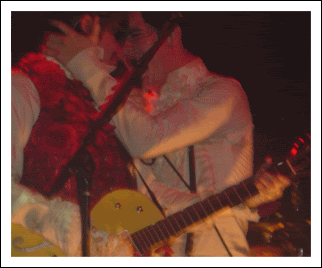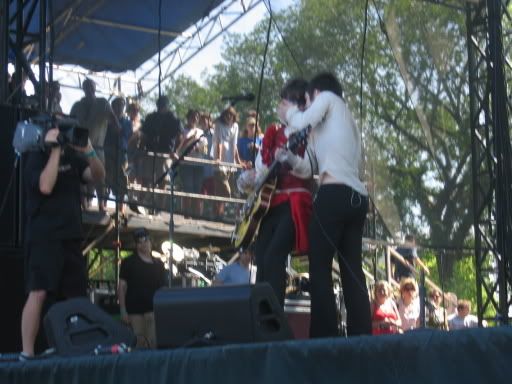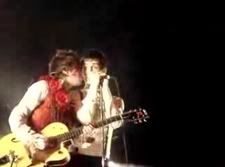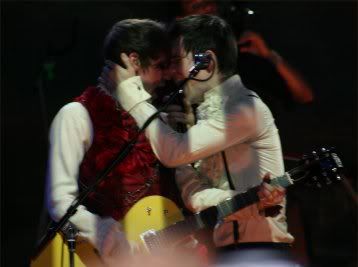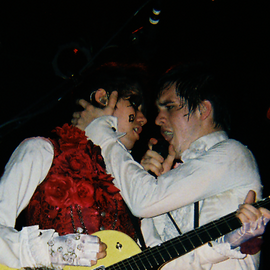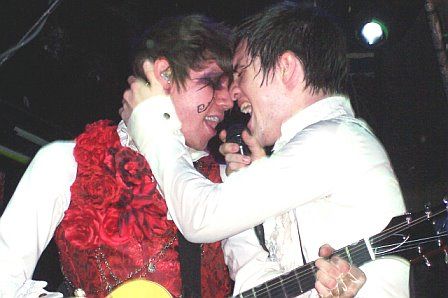 A lot.

This is the pairing that everybody writes. It used to be that way because they're the pretty ones in the front of the pictures, but then Ryan and Brendon actually started being really in love whenever a camera was pointed at them, and we all sort of blinked like, wait, rly? Like...RLY? Okay, if you insist.

Brendon/Jon: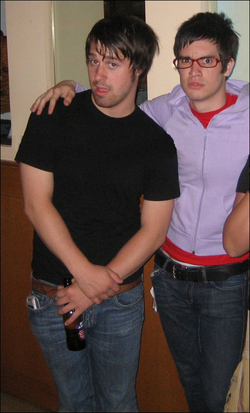 Brendon. Brendon, Brendon, Brendon. I don't think we really understood Brendon Urie until these pictures came around. But of course, of course he's the type of boy who wears red glasses and lavender hoodies. This is also the first documented instance of Brendon's one man campaign to make everyone love Jon Walker just like he does.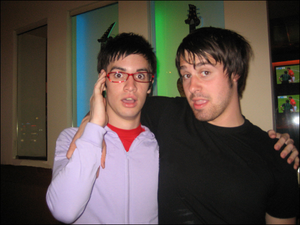 And he does love Jon Walker. Oh yes.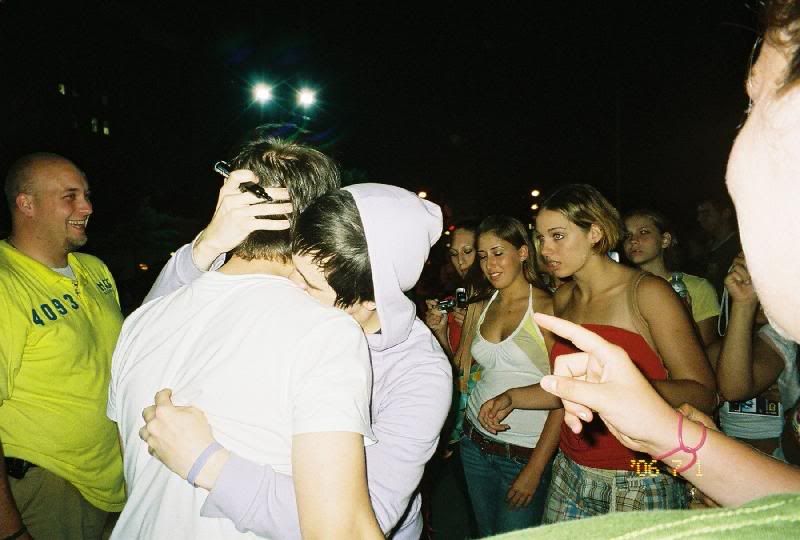 One hand in Jon's hair, the other fisted in his shirt, Brendon burying his face in Jon's neck, the fact that this is taking place randomly after a show in front of a crowd of girls...wow.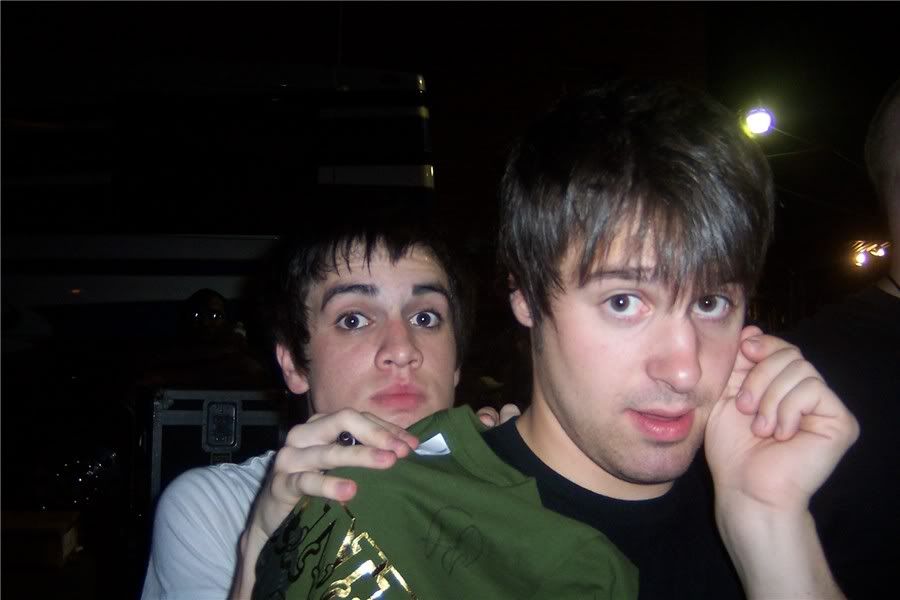 !!!!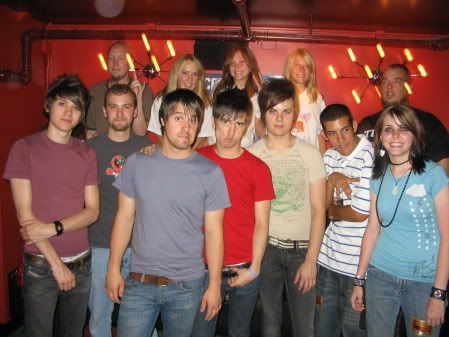 Brendon is a huge dork. However, there is nothing happening in this picture re: Jon Walker that I don't adore.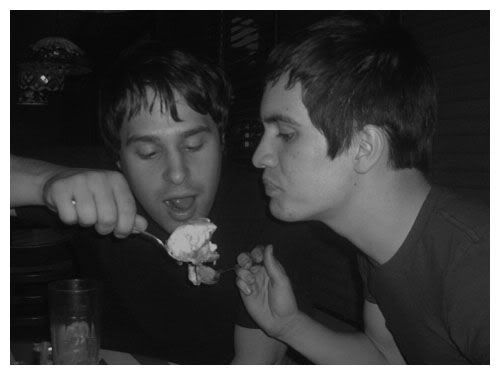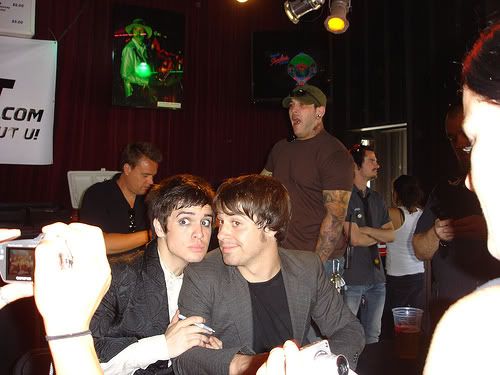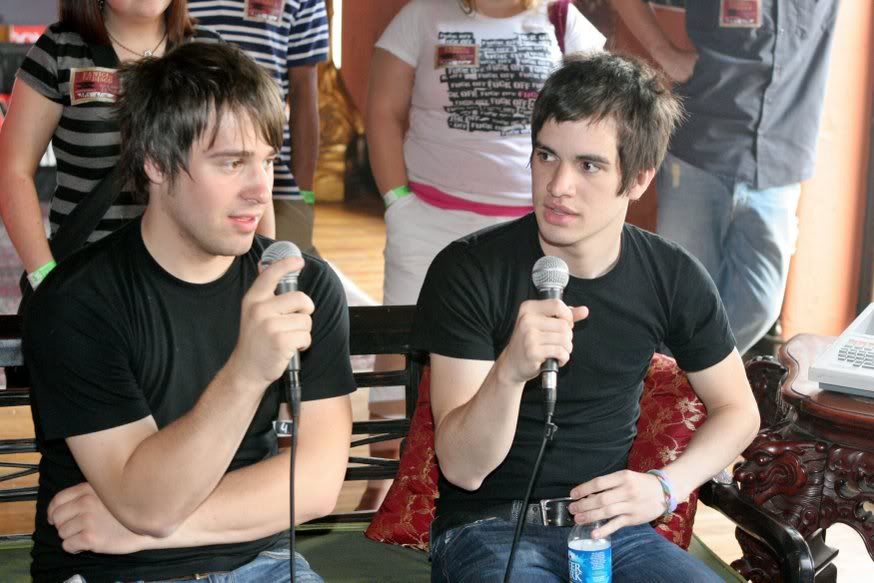 Actually, um, they just both look really hot here. Brendon's mouth! ;ljsdghalsdkg.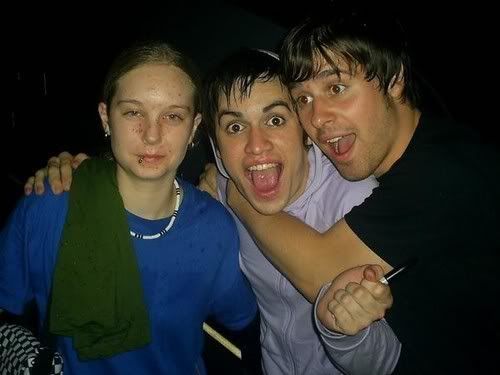 OMG you guys, how exciting is the gay???

Dude, Brendon is so Jon's number one fan. Look at them! They heart each other! It's adorable! Push them over and watch them tumble like puppies!


Ryan/Spencer: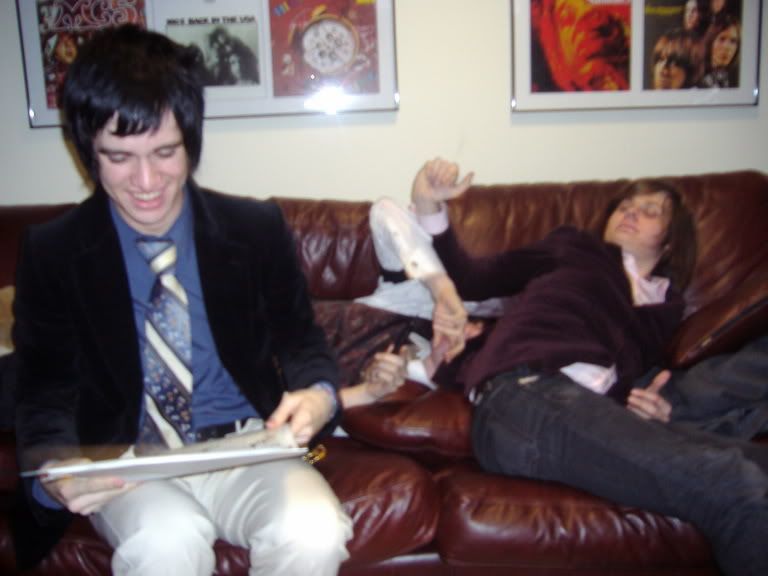 Ryan and Spencer are BFF. They've known each other since they were five, they grew up on the same street in Las Vegas. When Spencer was twelve and Ryan was thirteen, they got a drum set and a guitar for Christmas, respectively, and started out playing Blink 182 covers. They're circumspect in their BFF love, but it's pretty much undeniable. And pretty. It is very, very pretty.

Spencer's first concert (and Ryan's, presumably) was when they went and saw the Backstreet Boys together when they were like nine and ten. They knew all the moves from the Backstreet's Back video. Yep.

Jon/Spencer: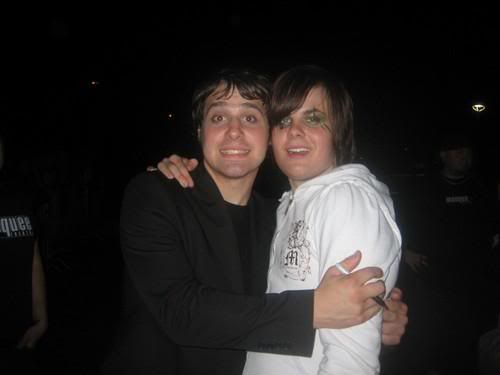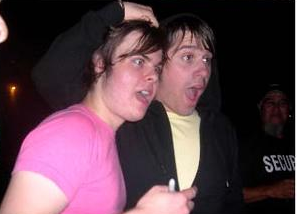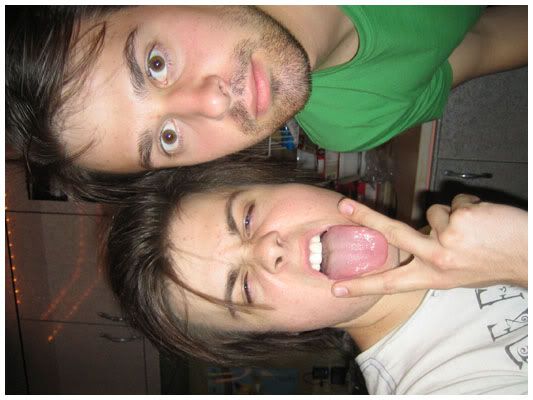 Haha wow, Spencer.

Brendon and Ryan have paired off, Spencer and Jon spend a lot of time with each other ignoring Brendon and Ryan fucking all the time - hey, why not? (But then I'm always like, well why not GSF? This is why I keep writing GSF. :/)

Jon/Ryan: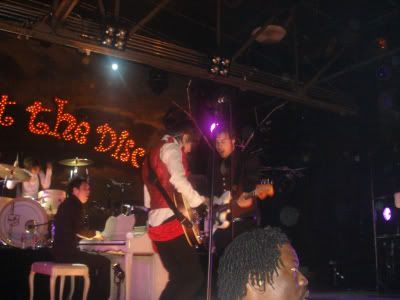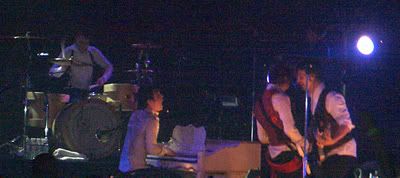 According to William Beckett "Ryan Rossy" stole Jon away from them. They have their stage moments, and sometimes Ryan gets down on his knees for Jon. And then sometimes down on his BACK. I don't know, with Ryan Ross involved there's really no pairing you have to work too hard for.

GSF:



Sleepy babies!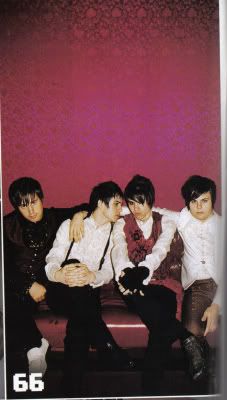 Let's just take for granted that every GSF already has a starting point of Ryan/Brendon, okay? I think it'll just be easier. Look at Jon and Spencer. They're so unconcerned. They see this all the time. Look at them. The ending to this picture is "andthentheyhadsex." They're practically naked and entwined already.

Bonus crossover pairing: Pete/Ryan!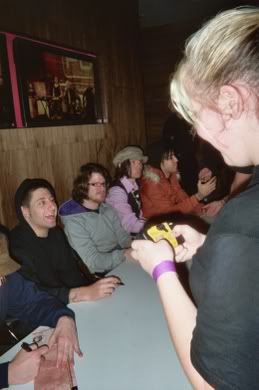 Ryan Ross randomly at a FOB meet and greet. By randomly I mean "because Pete fucked him the night before."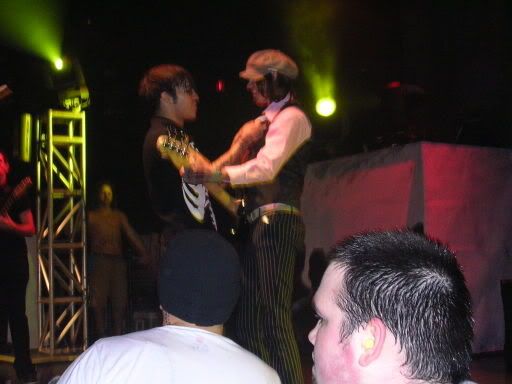 Pete "adjusts Ryan's tie." No, I don't know. Look at their hips!!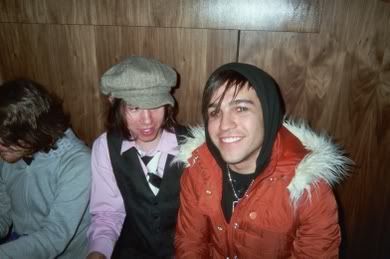 There's really something about Pete's presence that makes Ryan look even more, like. I don't know. Like he's EIGHT. The outfit doesn't help.

This one's sort of a gimme- Panic! was the first band to be signed to Pete's label Decaydance, and he was pimping them out from then on. Ryan originally posted a link to their PureVolume on Pete's LJ and Pete contacted him from there (over IM, and he basically told Ryan he liked their songs and then he asked if they were hot and if Ryan could send pix. not kidding!), and a few months later they were officially signed.

Ryan was also a major Fall Out Boy fangirl in his early years. There was a giddy post in his LJ about talking to Pete after a show when they were still promoting Take This To Your Grave, in which Pete remembered his name from previously meeting him, and asked how The Summer League was going. The Panic! boys spent several weekends visiting LA when Fall Out Boy was recording From Under The Cork Tree and staying in studio housing where apparently they would all sit in the hot tub in their underwear. They called this "man stew." I'm not making this up.

ARTICLES TO READ:
Kerrang: 1 | 2 | 3. Good background on the boys. Brendon almost quit the band to go to hairdressing school! Ryan doesn't like to see people he cares about drink (i.e. Brendon). Spencer's bitchy.

VIDEOS FOR YOU TO WATCH:
MTV Moonman helps interview Panic! Brendon says "shut the fuck up!"
Brendon and Spencer on TRL. They talk about Brent. Actually, Spencer does. This is when we all realized that he was really an evil mastermind.
Ryan and Spencer on MTV Overdrive. They talk about boats? Ryan really wears those glasses. I swear to god he needs to be checked for girlparts.
Brendon and Ryan HOLD HANDS ON TELEVISION. Because they're gay.
Early Panic! interview. Questions from the Street Team. They are disgustingly adorable.
Panic! on SURS. Brendon has never stared so hard at his hands in his LIFE.
Panic! in the studio. Recording Fever! So they're all exhausted. And they look about twelve. And then Spencer dances to Gay Bar.
Brendon on Cribs in London. The best is the end where he starts giggling like he can't believe this is his life.
The Making Of But It's Better If You Do part one | part two. Brendon is so fucking adorable it seems impossible he doesn't sprain something. Ryan says three things, and two of them are telling Brendon he looks good.
Brendon sings Happy Birthday to Spencer and Ryan. And then we all flutter and die.
Panic! in Glasgow. "I'm the lead singer! I deserve respect!"
Panic! on MusiquePlus: one | two | three | four | five. From within the last month or so; to my knowledge, this is the longest interview they've done. Ryan and Brendon can't say anything without looking at each other, and there are four live performances which are fantasssstic.

Music Videos:
I Write Sins, Not Tragedies
But It's Better If You Do
Lying Is The Most Fun A Girl Can Have Without Taking Her Clothes Off

Live performances:
Build God, Then We'll Talk. Near the end, Ryan and Spencer lock arms and drink from wine glasses. This is because they are married.
Slow Motion. Brendon. *sigh*


I'm gonna rec some fic now. Tell me if there are any blatant lies up there. Tell me if there are things I should add! And write me porn, goddammit, so I can let you into
damnyouwentz, because it's only open to people who bribe me with hardcore pornography. That's the new rule. (Or well-written fic of any rating. But porn will get you in immediately AND I'll love you forever, it'll be a thing. Of LOVE.)

BIG LIST OF RECS:

panic! at the disco:
Fire On Your Tongue by Chloe. Brendon/Ryan.
I Slept With Someone In Fall Out Boy and All I Got Was This Brightly Colored Sex Toy by jzbell. Brendon/Ryan.
Side By Side...By Side by jzbell. Brendon/Ryan/Spencer.
How Two Boys Got Some (in Different POVs): A Portrait of Spencer Smith, Annoyed by one900. Brendon/Ryan.
laid bare for all to see, but mostly just for you by Rae. Brendon/Ryan.
This is no time for bravery. by imochan. Brendon/Ryan.
Kittens! At The Disco by Julie. Ryan/Spencer.

crossovery:
Don't Need To Be Anything Other by Jessa. Brendon/Pete, Brendon/Pete/Spencer. AU.
'Cause I Don't Wanna Read The Book (I'll Watch The Movie) by Jessa. Patrick/Ryan.

or you can read my fic: (oh whatever, it's my primer)
That First Inconceivable Touch. Brendon/Ryan.
Crush (With Eyeliner). Ryan/Brendon/Spencer/Jon.
That Left A Mark. Brendon/Ryan.
and set this cruise control for crash. Ryan/Spencer.
Electricityscape, or: The Subtlety Is Always What Kills You. Patrick/Ryan.


Okay, that took me like a week! Pls to appreciate me. (Porn is the best appreciation.)

EDIT 10/16/07: Hi! Yeah wow people still come here from time to time, and I think that's cool and am glad you like this. \o/ It's definitely dated at this point, so if you see a fuck-up or a bad link or something, feel free to let me know and I'll fix it!